Pet Partners Pet of the Year 2022: A Rousing Success
March 21, 2022
The first-ever Pet Partners Pet of the Year, a new signature fundraising competition to support Pet Partners, was held February 1–March 15, 2022. And we are so excited at the success of this inaugural event!
During the six-week competition, pet candidates (with help from the humans who love them) raised funds in support of the Pet Partners Therapy Animal Program. More than 60 pet candidates of nine different species participated in the competition, with more than 200 human supporters pitching in to help the candidates fundraise. The pet candidate whose team raised the most funds by the end of the competition would be crowned Pet Partners Pet of the Year.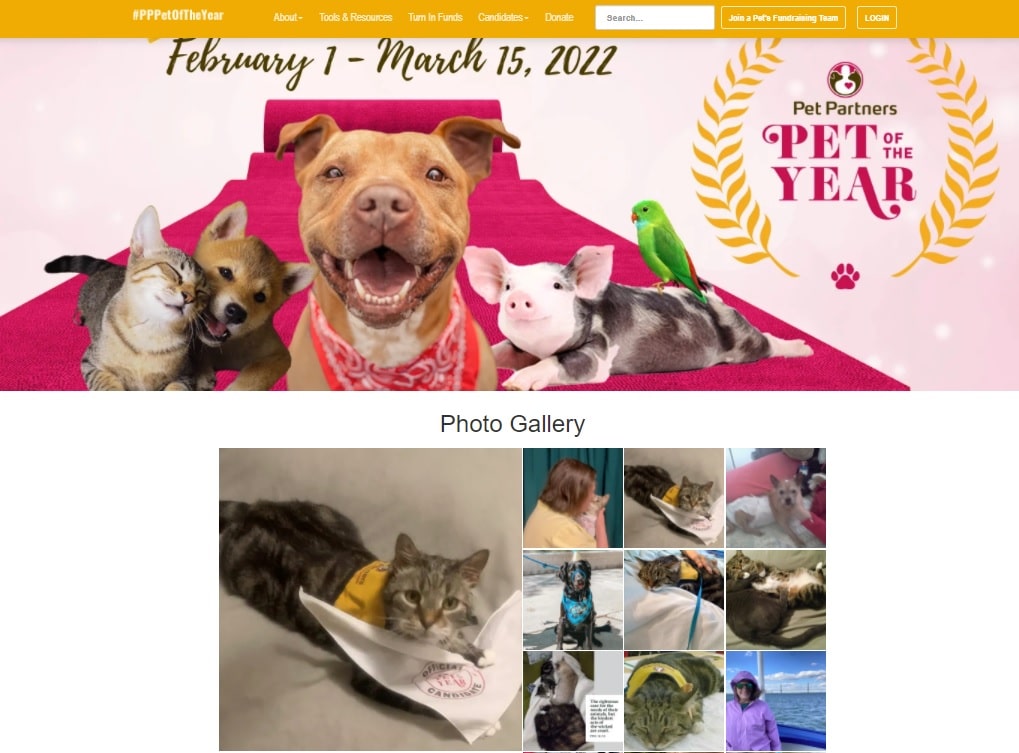 Our fundraising goal at the start of the competition was $30,000. Our amazing candidates proved to us that we'd been thinking very modestly: by the end of the competition, they had collectively raised nearly $130,000! It's an amazing display of dedication and support by everyone involved, and we're so amazed and grateful for their efforts.
And the Pet of the Year Is…
The 2022 Pet Partners Pet of the Year, announced in a special celebration event on Facebook Live, is Happy Happy Hazel, from San Antonio, Texas!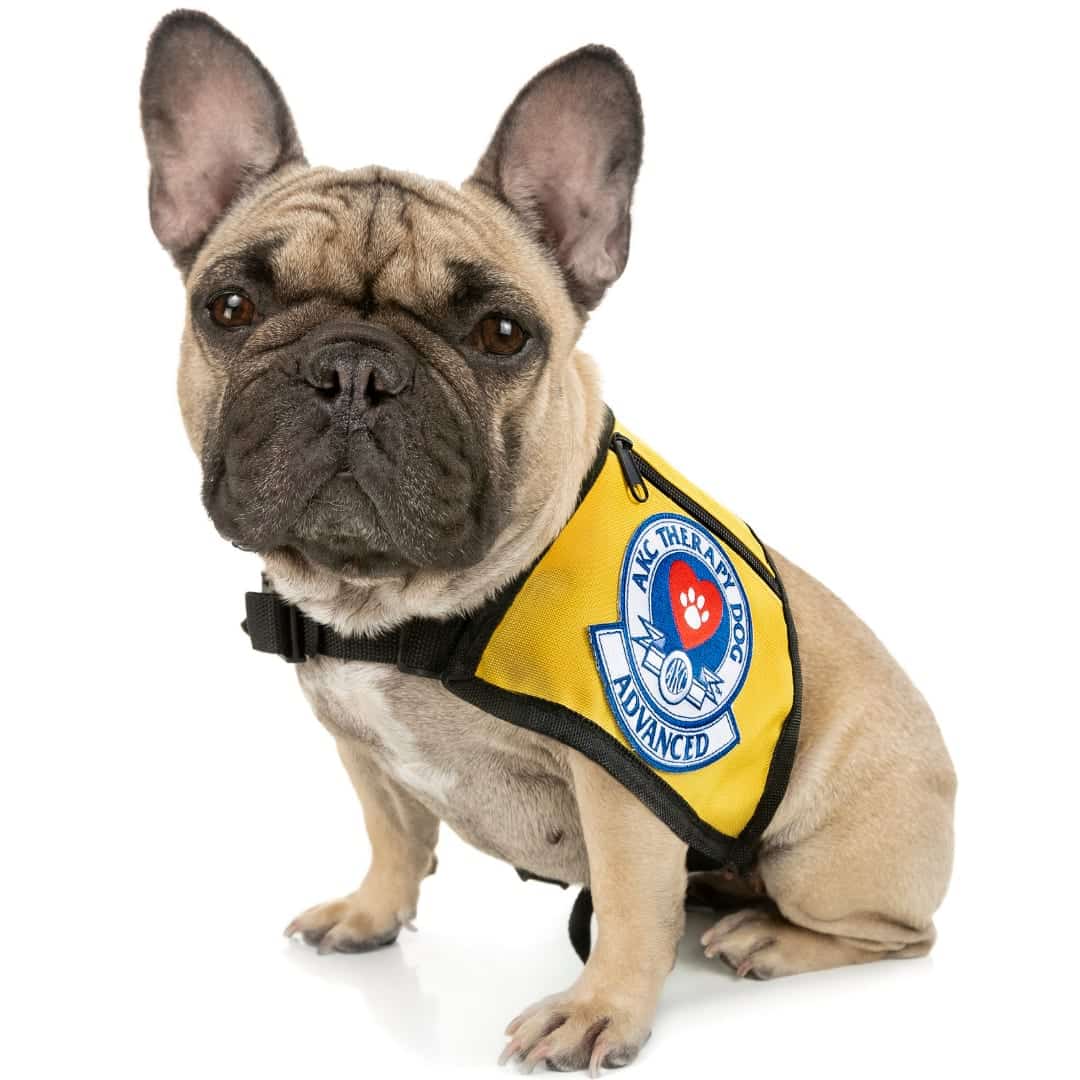 Hazel, a French bulldog, raised more than $30,000 in support of Pet Partners during the competition. Hazel and her human Sara are a registered Pet Partners therapy animal team who focus their visiting on children, especially children of military families, and are also an Animal-Assisted Crisis Response (AACR) team. Hazel is also a local celebrity in San Antonio, educating people about the importance of spay & neuter for pets. These connections with community played a big part in her win as Pet of the Year.
As this year's winner, Happy Happy Hazel not only takes home the national title of 2022 Pet Partners Pet of the Year, but also thousands of dollars' worth of prizes for her fundraising and awareness-building efforts. Happy Happy Hazel will also take part in a professional photoshoot, be featured on the cover of Pet Partners' national magazine, participate in national media interviews, and receive many more fabulous pet-oriented prizes generously donated by many supportive sponsors.
Runner-Up
The runner-up is Quincy Adam, NP [which stands for "Nurse Pup-titioner"!], from Ocean Springs, Mississippi. Quincy, a black Lab, raised more than $24,000 as a Pet of the Year candidate. Quincy and his human KC are also a registered Pet Partners therapy animal team and AACR team, and they focus their volunteering on helping people with diabetes.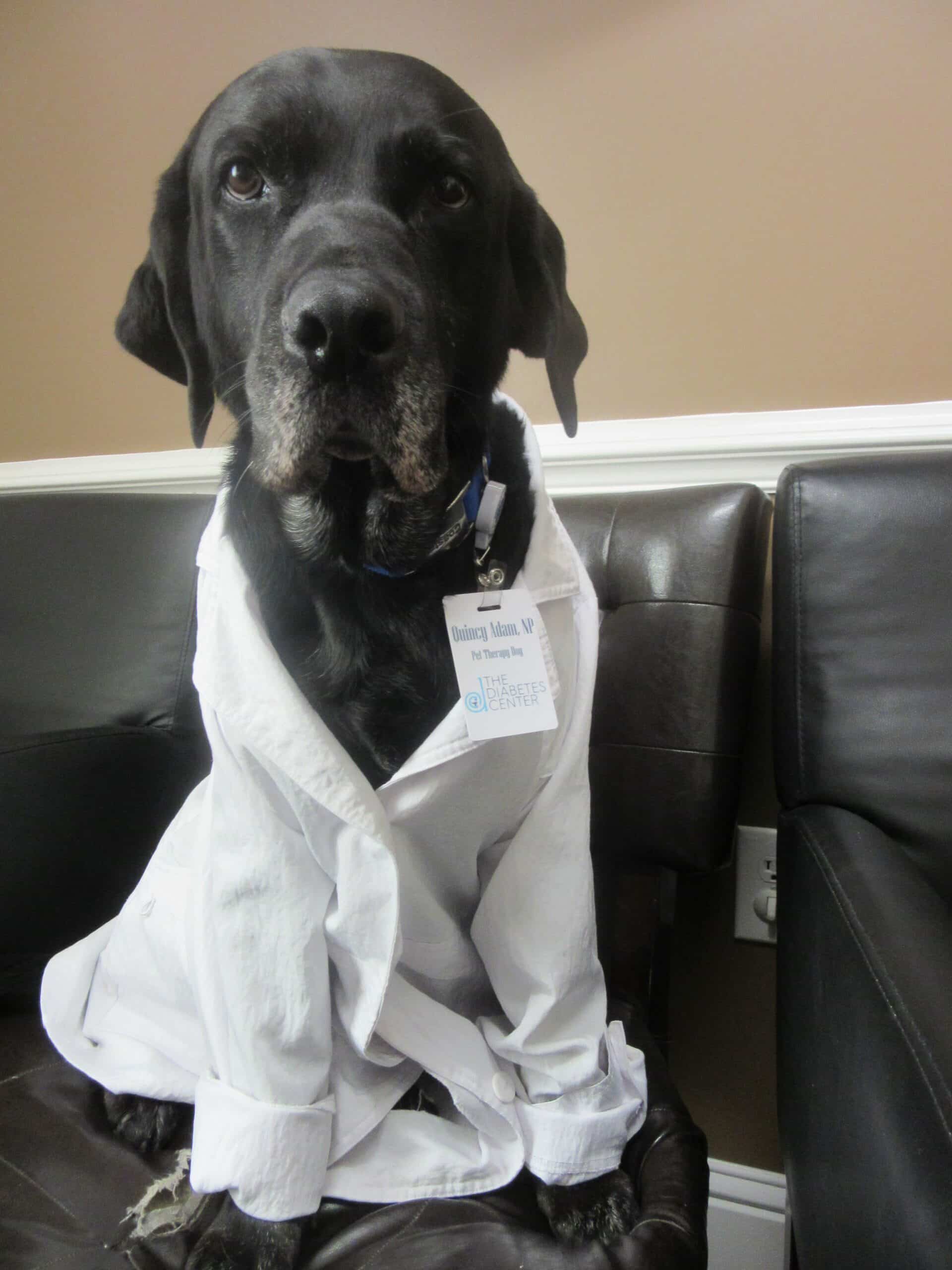 Honorable Mention
We also want to recognize 1 in a Mojo, from Anaheim, California, who was right behind Quincy in fundraising, with more than $23,000 raised. Mojo and his human Carol Anne are another registered Pet Partners therapy animal team, focused on visiting schools and libraries and helping children with reading skills. El Rancho Charter School, where they visit, was Mojo's fundraising powerhouse—the 8th graders who visit with Mojo did amazing work fundraising for him.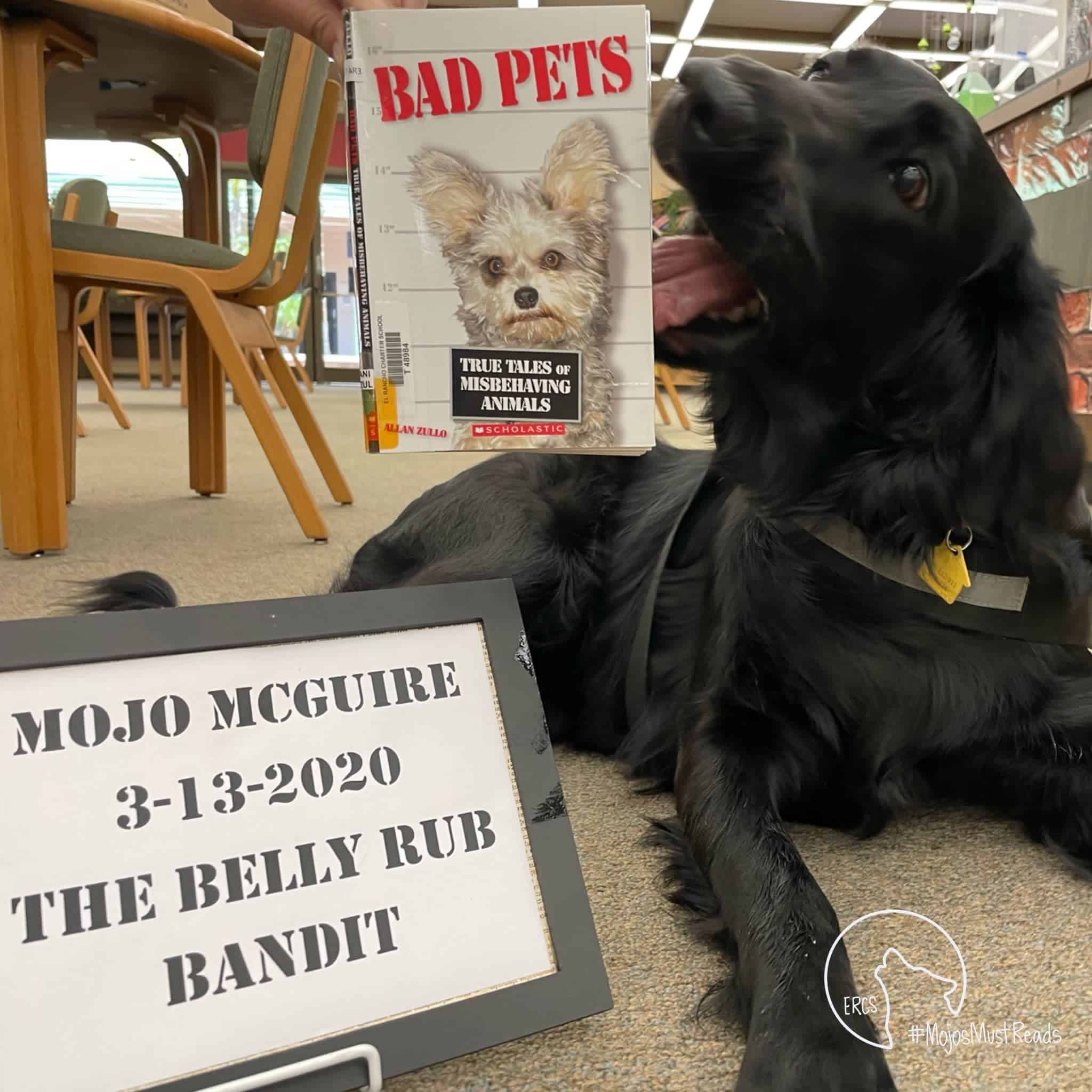 Additional Fundraising Efforts
The efforts put in by all of our pet candidates were truly humbling, and we are so very grateful to every single one of them.
The Thousands Club
Annie Sue Gabbard
Awesome Zoe Medeiros
Blake
Cedric McRae
Cheeto Bandito
Gill the Golden & Dan (ParkerPup)
Gunny DeMarco
Hank Griffin Storm
Junebug
Lester Mathog
Phillip Twitter Crouse
Rick & Harpo Huntoon
Sam Zapata
Sassy Bedingfield
Sir Edmund Stockman
Vincent the Therapy Rat
Triple Headers Group
Angel Ollie O
Annie Hope
Bacon Gouldman
Bella Rosenbaum
Bones Groenewegen
Bunny Albanese
Buttercup Skinner
Chance Milazzotto
Chance Pearce
Dakota + Lara Clear
Dolly Hewitt
Doro Farkas
Flight the Llama
General
Guinness Craig
Gusto Johnson
Harold B. Bunny Minardi
Holden the Golden
Hope Helms
Jhun's Team
Manfred Miller
Mica
Midas
Sparkle
Sunny Sunshine – aka The Mayor
The Loveable Longears Donkey Trekking Crew
Wall'E
Walter Griff
White Coffee Cat
Dedicated to the End
Aliyah Cunningham
Angelus Remick
Bella Babe
Bill Purrey
Cookie Higgins
Geno Krajnovic
Henry Boyd
Kahlua Murphy
Martha Fourman
TEAM DANTE
Waffles Blair Woofdorf Ruidl
To see stories and photos from all of this year's candidates, visit the 2022 Pet of the Year website.
Spotlight Awards
During the live celebration event, we also recognized a number of candidates with Spotlight Awards, shining a light on things that made them stand out as candidates. Their candidate profiles are still available—take a look to see why they received their awards.
Rainbow Bridge Candidates
These candidates passed away before (in one case, during) the competition, but are still loved and remembered by so many people.
Angel Ollie O
Molly May
Vincent the therapy rat
Activity Ace
Phillip Twitter Crouse—Phillip Twitter and his human Dawn had the best time completing activities and personal challenges through the competition platform.
Fan Favorite
Angel Ollie O—What a sweet face!
Mission Moment
Three-way tie:
Awesome Zoe Medeiros—Zoe came to her family after they lost their daughter to cancer.
Harpo Huntoon—Harpo has been a therapy animal since 2018 with her human Rick; they are also an AACR team, and Rick was the recipient of the 2021 Magic Award scholarship.
Sam Zapata—Sam has been a therapy animal since 2017 with his human Angie; they are also an AACR team, and Angie is the leader of the Community Partner group Pet Partners of Columbus (GA).
Most Creative
1 in a Mojo—Mojo got his favorite 8th graders to register and fundraise alongside him at their school, using a variety of creative ideas!
Recruitment Leader
Quincy Adam, NP—Quincy Adam and his human KC earned 21,480 points through their recruitment efforts.
Most Spirited
Happy Happy Hazel—With a name like this, you know you are the life of the party!
Most Unique Name
Three-way tie:
Bill Purrey
Cheeto Bandito
Wall'E
Most Unique Species
Two-way tie:
Flight the Llama
Jhun the Pigeon
Each of them was the only one of their species in the competition.
Newsworthy
Sir Edmund Stockman—Sir Edmund was invited to meet Mayor Orman and Animal Services Manager Ali Worley to help them learn more about Pet Partners.
Photogenic
Three-way tie:
Angelus Remick
Bones Groenewegen
Cedric McRae
They are all just so cute!
Picture Perfect
Three-way tie:
Dolly Hewitt
Junebug
Midas
All three draw you in with their smiles.
Social Super Star
Two-way tie:
Gill the Golden & Dan (ParkerPup)—Gill has nearly 1 million FB followers.
Vincent the Therapy Rat—Vincent's human Abby posted consistently on Facebook, Twitter, and Instagram, and maybe other platforms we are missing.
Storyteller Extraordinaire
Blake—check out Blake's page and read his resume!
Top Facebook Fundraiser
Annie Sue Gabbard—Annie Sue and her human had the most donations made through Facebook.
Top Tweeter
Bunny Albanese—Bunny had the most tweets using the Pet of the Year hashtags.
A recording of the Celebration Event & Spotlight Awards is available to watch on our YouTube channel.
Prize Sponsors
We also want to express our gratitude to our wonderful prize sponsors, who provided the prizes awarded to our winner and runner-up. Their generosity was a big part of the success of this event, and we thank them whole-heartedly.
Frontier Airlines
Spirit Airlines
Chewy
Spectrum Brands
MiraclePet
Steve Dale
Cuddle Clones
Quirk Books
The Ultimate Winner: The Human-Animal Bond
Pet of the Year wasn't just about the funds raised. It's also about the profound effects of the human-animal bond.
The bonds the pet candidates have with the humans in their lives inspired them to take part in the competition. The bonds between therapy animal handlers and their pets inspire them to become therapy animal teams and share the benefits of interacting with animals with people in their community. And the bonds so many people feel with animals are what inspire our Therapy Animal Program and the millions of visits our teams make each year. This bond was the driving force behind Pet of the Year, and we are humbled and grateful at the response.
The funds raised through Pet of the Year will support our Therapy Animal Program, helping us register more therapy animal teams and bring the joy and comfort of therapy animal visits to even more people. This is the true winner of this event: every person who benefits from the effects of the human-animal bond. That bond is what this competition makes possible.
← Back to the blog
---