Recent AAI Research: Cats and Children with Autism
January 7, 2021
by Taylor Chastain Griffin, Ph.D.
National Director, AAI Advancement, Pet Partners
Have you ever seen one of those "who rescued who?" bumper stickers and smiled, feeling an immediate sense of relatability with the idea that humans tend to benefit so deeply by sharing our lives with pets? General research on pet ownership and the human-animal bond supports this notion, suggesting that both physical and mental health can be enhanced simply by sharing our lives with animals.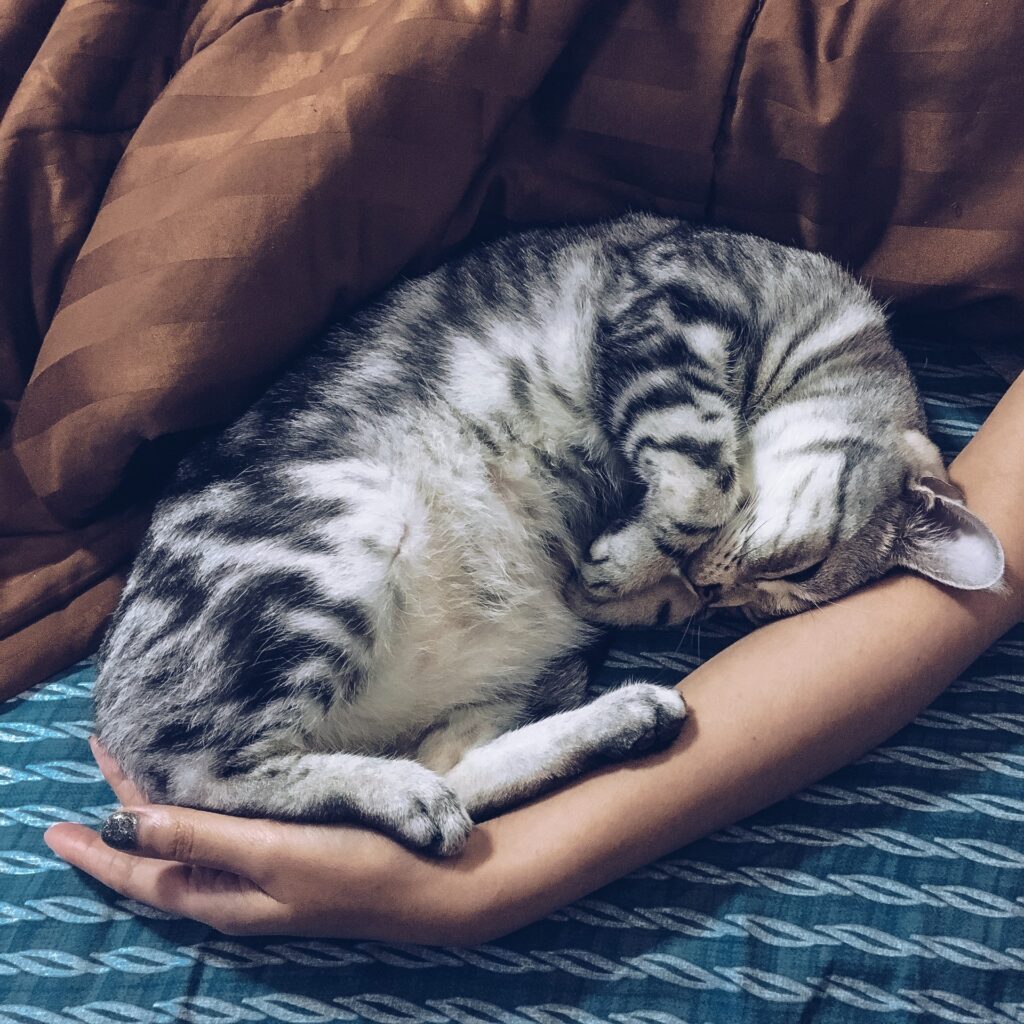 Scholars are now taking an even more focused view to shed light on the impact of pet ownership at more specific intersections. How does human-animal interaction impact distinct populations, and what is the influence of different species of animals on the humans they live with? Aiming to answer some of these questions, researchers at the University of Missouri recently conducted a study to better understand how cat adoption is experienced in families of children with autism.
In the study, families were matched up to adopt a temperament-screened cat and were then followed for 18 weeks to be assessed on variables including the child's social skills, anxiety, and parent/child cat bonding. In the end, cat adoption seemed to impact children with autism in many different ways. The children whose families adopted a cat showed greater empathy scores, fewer behavioral challenges such as bullying and hyperactivity, and decreases in measures of separation anxiety. Furthermore, the bonds that these cats formed impacted all members of the family, with parents and children alike having built strong connections with the cats prior to the end of the experiment.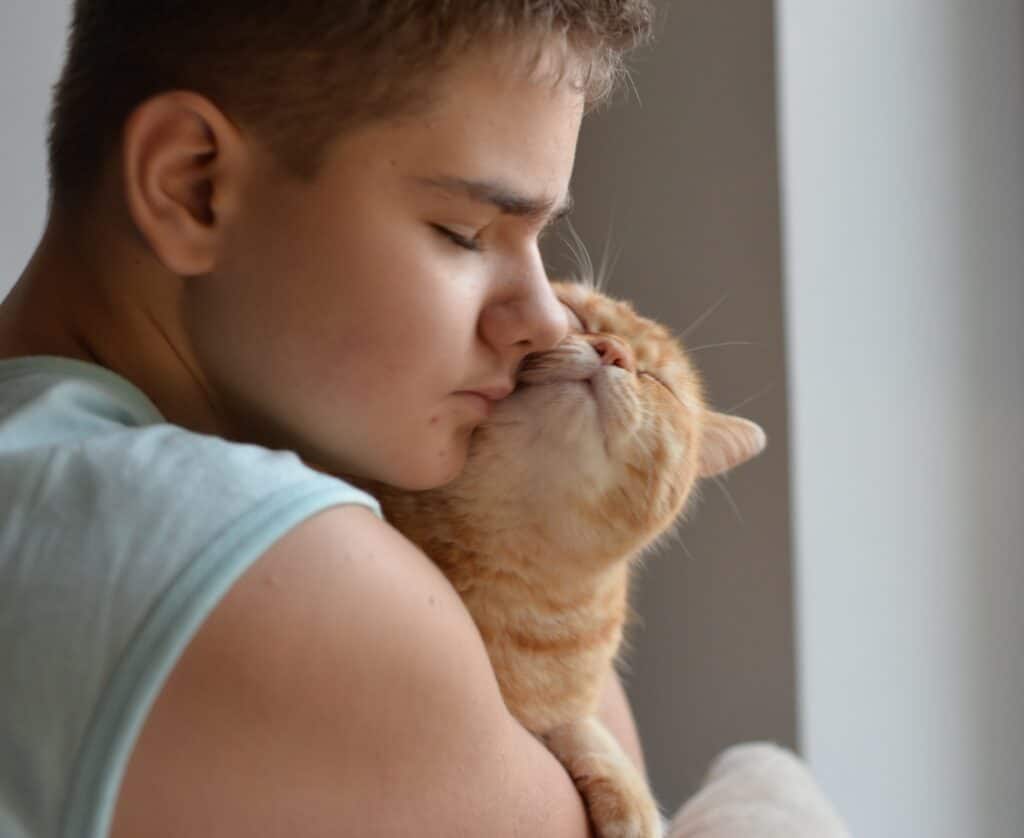 But what about all of the work that is required in bringing home a new pet? After all, pet-care fatigue is a commonly reported issue in homes that have recently welcomed a new animal. For participants in this study, the cat caretaking burden did not influence the bond that family members shared with their new pet. This finding provides grounds for the idea of adding a cat to the home of a child with autism without adding significant burden on the parents or caregivers.
Not only do these findings support several distinct areas such as pet adoption, feline appreciation, and potential inferences about the efficacy of animal-assisted interventions for people with autism, but this project also achieved significant milestones in the world of empirical study. The researchers utilized a randomized control trial (RCT) to conduct their investigation, answering the call for more sophisticated research methodologies in the human-animal interaction literature.
Why is RCT important? In short, this research design helps to minimize potential sources of bias in a study by allowing researchers to randomly assign participants to different conditions. For example, an RCT design in a therapy animal study might allow a researcher to consider outcomes for people who visited with a therapy animal as compared to those who did not. However, researchers often avoid withholding interventions such as AAI from participants so as to protect the ethical integrity of a study, which can make RCT impossible for many studies.
In the current study, the researchers made RCT possible by designing their investigation to allow for families to adopt cats at two different times. The first group of participants adopted a cat and were followed for 18 weeks, and were compared to the second group of families who hadn't yet added a cat to the family. After the 18 weeks were up, the second group of families adopted cats, permitting all participants in the study to benefit from human-animal interaction while still providing a means to compare the influence of cat adoption to families that hadn't yet adopted during the first phase of the study.
Studies like these are essential to the advancement of our scientific appreciation for the human-animal bond. Pet Partners is proud to work together with researchers and with organizations like HABRI, whose funding made this study possible. As we collectively work together in the future to bridge the various animal-loving communities of researchers, practitioners, pet owners, and animal rescuers, we can't wait to see the testimonies that will continue to be uncovered.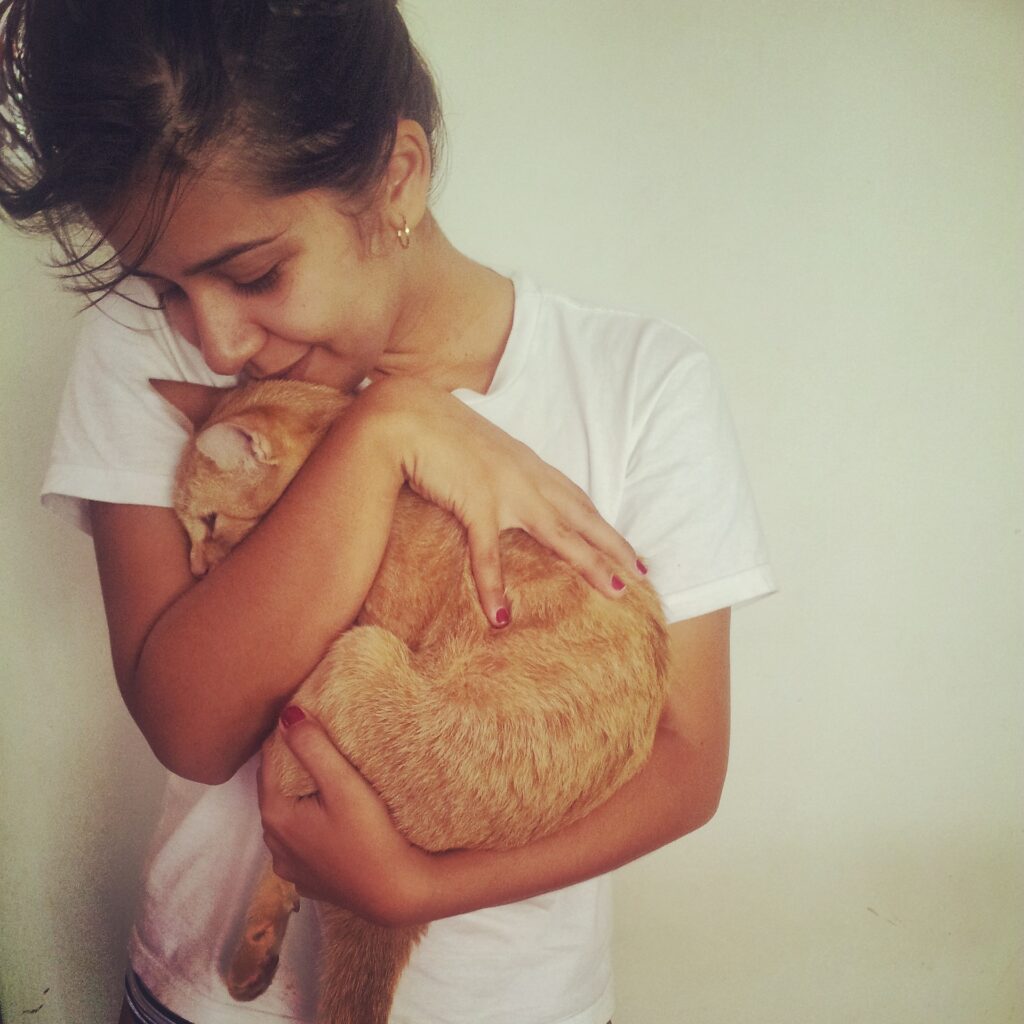 Reference:
Gretchen K. Carlisle, Rebecca A. Johnson, Ze Wang, Jessica Bibbo, Nancy Cheak-Zamora, Leslie A. Lyons
Exploratory study of cat adoption in families of children with autism: Impact on children's social skills and anxiety, Journal of Pediatric Nursing, Volume 58, 2021, Pages 28-35, ISSN 0882-5963, https://doi.org/10.1016/j.pedn.2020.11.011.
Updated September 15, 2021: Additional Research in This Area
Since this post was originally published, additional research about cats and children with autism has been published. This research demonstrates that high standards of animal welfare can be maintained for cats placed with families with a child with autism. The study provides evidence that shelter cats that have been temperament screened and then adopted by families of children with autism don't experience a significant increase in stress after adoption. By showing good welfare outcomes for the cats, along with the benefits they provide to families, this research contributes to knowledge that we can maintain high standards of animal welfare when placing animals in therapeutic situations.
HABRI, which funded the Feline Friends study that gathered this research, has a helpful infographic that summarizes the benefits of cats for children with with autism.
← Back to the blog
---