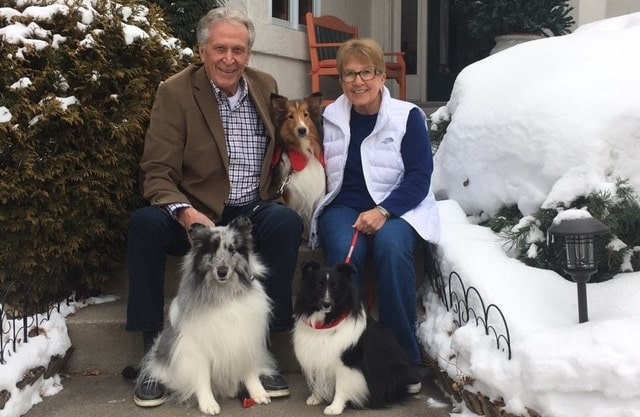 National Volunteer Week 2021—April 18-24
April 16, 2021
Our volunteers are the heart of the Pet Partners Therapy Animal Program. They're the ones who bring the benefits of the human-animal bond to their communities with therapy animal visits. They're the ones who instruct potential handlers about therapy animal work, and do outreach in their communities to help people learn about the value of animal-assisted interventions. And they're the ones who evaluate therapy animal teams to ensure that every team can visit safely and effectively. With more than 10,000 volunteers throughout the U.S. and in several other countries, we're fortunate to have a large and dedicated volunteer corps to bring our mission of improving human health and well-being to millions of people each year.
The COVID-19 pandemic presented extraordinary challenges for everyone and disrupted our usual AAI activities. But our volunteers rose to the occasion, finding new ways to provide the benefits of therapy animals and to support their communities in a difficult time. As we celebrate National Volunteer Week this year, we're especially grateful for the dedication and creativity of all our volunteers. We'd like to share the stories of a few of them, who represent the compassion and commitment of all our amazing volunteers.
Handlers: Ardie and John Arko—Eden Prairie, MN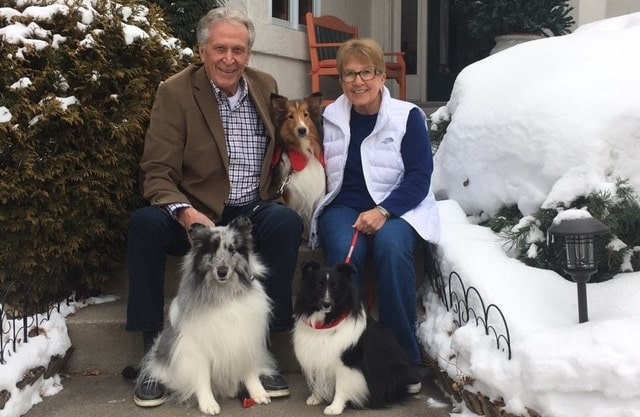 Beginning their journey with Pet Partners in 2006, Ardie and her now deceased therapy dog Molly were the first therapy animal team at Children's Hospital and Methodist Hospital in Minneapolis. Because of the joy he saw through Ardie's experiences, John joined in the mission in 2014 after retiring. Ardie and John have enjoyed sharing the meaningful experience of therapy animal visitation together with therapy dogs Mia, Murray, and Mandy ever since.
The couple has been in the room with their special teammates to support families whose young loved one is taken off life support. John recalls a time when a physician stopped him and Murray in the hallway to ask if they could visit a 14-year-old on life support because the clinicians wanted to see if the child had any sensory awareness when touching Murray.
They also visit with students on the autism spectrum in the Apple Valley School District, and recalled a visit to a five-year-old, nonverbal child who started talking upon meeting Murray. "The parents had been to many specialists who told them their son would never talk. Luckily, the school was filming the encounter, so the parents got a chance to see it."
Ardie and John are members of North Star Therapy Animals, and Ardie helped start the group in October 2007. Today NSTA has grown to more than 200 Pet Partners handlers.
Children's Hospital recently welcomed therapy animal teams for visits again, and all five Arkos are happy to be back helping those who need a little therapy animal love!
Team Evaluator: Janine Weston—Fremont, CA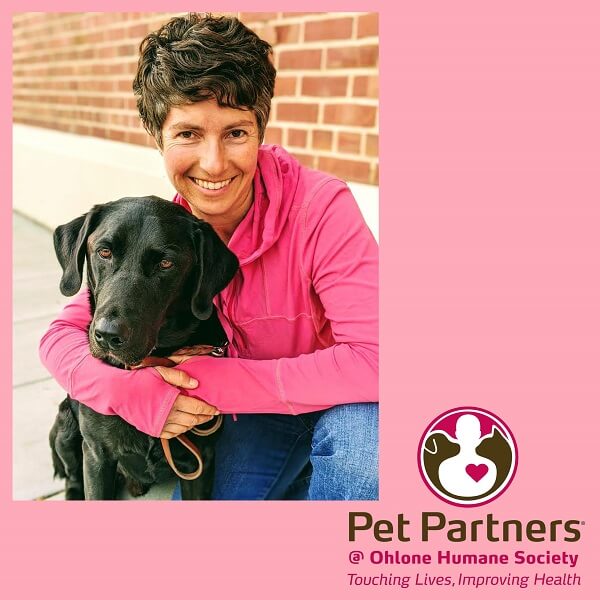 Janine Weston is new to the Pet Partners organization, joining us in March of 2020. While Janine has only been with Pet Partners a short time, it has been time well spent.
Janine initially reached out to us with an inquiry about how to transition teams with the Ohlone Humane Society AAI program into registered Pet Partner teams. Janine was able to meet every requirement we placed to create her group. As a result of this, we made the decision to allow for her to proceed as a team evaluator candidate to better serve her community.
According to Pet Partners Team Evaluator and Instructor Support Specialist Moira Smith, who oversees the team evaluator training, Janine was a star pupil who showed exemplary patience and flexibility with our brand-new virtual team evaluator training. Janine embodies the concept of "team player." Janine also appreciates the rigor and professionalism of the Pet Partners Therapy Animal Program, and is now able to bring that to therapy animal teams and those they visit in her community.
Handler: Tom Whalen—Renton, WA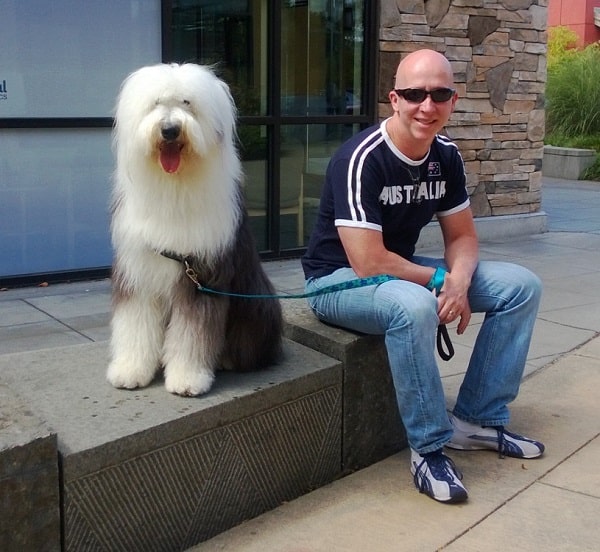 Tom Whalen has been with Pet Partners since 2014. His first registration was with Hank, an old English sheepdog, who served until his passing in 2019, and left a wonderful and lasting impression on all he interacted with. However, it wasn't just Hank who made an impression.
Pet Partners National Director of Programs Jesse Haas had this to say about Tom:
"Tom is a volunteer who never hesitates to respond to any call for action we put forth. He's helped us not only as a team, but was always the first to step forward for special projects in the Seattle area. For example, he showed up with Hank to help film sample evaluation videos that have helped so many new volunteers feel less nervous about their own evaluations."
Tom has learned since the passing of Hank that once you join the Pet Partners family you will always be a part of the Pet Partners family. While Tom is not currently teamed up with an animal partner, he does have two dogs preparing for this awesome work: Harlow, a great Dane, and Arnold, an old English sheepdog. Both dogs will have big collars to fill as Hank's successors; but with Tom as their handler, they'll have an excellent partner in therapy animal work.
Handler, Team Evaluator, and Instructor: Amanda Thomson—Colchester, CT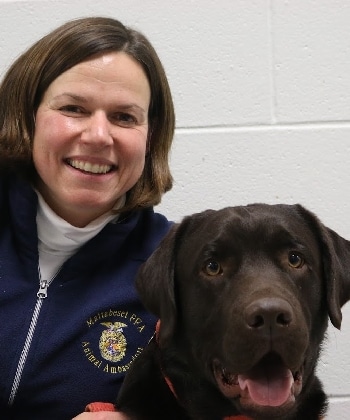 Amanda Thomson has been with Pet Partners since 2014, serving with multiple therapy animal partners. Currently Amanda is registered with four teammates:
Duncan (pictured), a chocolate Labrador retriever;
Gem, a miniature horse;
Magic, a Shetland pony;
and Max, a Jersey woolie rabbit.
In addition to her extensive experience as a handler, Amanda is both a Pet Partners volunteer instructor and team evaluator. In these roles she helps guide new handlers from the start of their learning through their team evaluations, and supports renewing teams as well.
When COVID-19 restrictions were instituted, preventing in-person events, Pet Partners shifted our mini workshops to online formats so that our volunteer leaders would still be able to offer this information to their communities. Amanda was our very first volunteer leader to adopt this new option and post a virtual mini workshop to the Pet Partners calendar. We know how hard it can be to take on the role of trailblazer, and we're pleased to recognize Amanda for her willingness to be the first to try this new option and demonstrate that Pet Partners volunteers still have valuable contributions to make despite the limitations of the pandemic.
← Back to the blog
---